Best Orthodontist in Lucknow - We Make Your Smile Look Best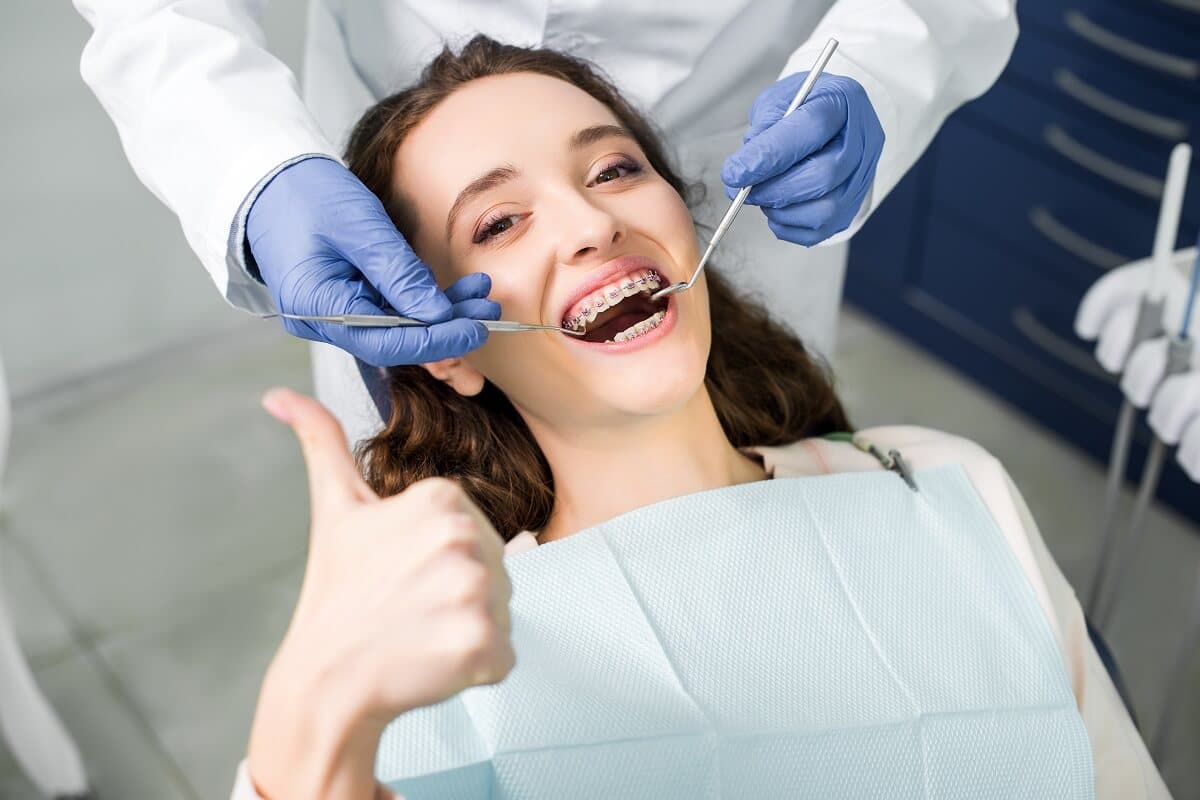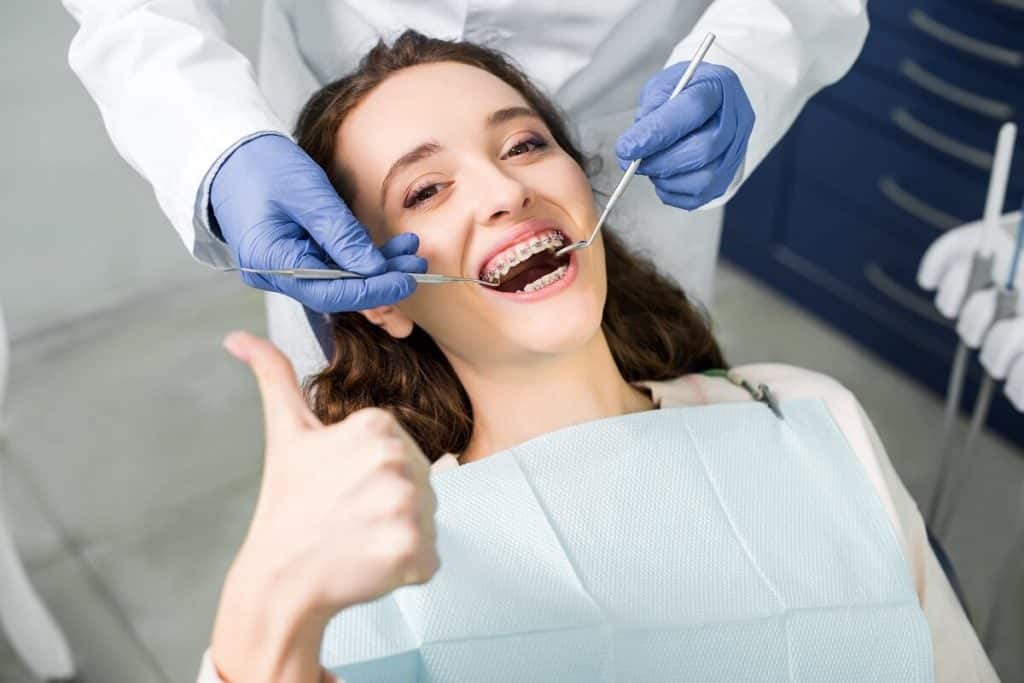 Welcome to De-toto Dental Clinic - Best Orthodontist in Lucknow
Smile designing can be most biologically achieved by means of dental braces or teeth braces. We at De-toto Dental Centre are experts at smile designing by dental braces. By means of dental braces following problems can be corrected:
When to choose braces over crowns for smile designing?
Everyone deserves a wonderful smile. While smile correction can be quickly achieved by means of crowns or veneers, it might not always be the best means to get your smile corrected. If dentition is not in line then, dental braces will slowly move your entire teeth along with their roots to their correct position in mouth. This is not possible by crowns. Moderate to complex cases are not possible by crowns at all. So you should always consider dental braces over any other means to get your smile designed. You should have at least 8-10 months for this process. Slow and steady wins the race! Smile designing is a multi disciplinary science involving various dental specialties. The first and foremost thing is that your teeth need to be aligned properly and ideally. Then come the other aspects like making them look brighter or changing the positions of gums altering shape of teeth by means of porcelain veneers/ crowns or by direct dental restorations. So while mild cases can easily and satisfactorily be treated by dental crowns, moderate and severe cases should be managed by braces first.
De-toto Dental and braces centre is the leading centre for orthodontics or dental braces not only in Lucknow but in Uttar Pradesh. Our team of orthodontist makes sure that your dental braces journey is the most comfortable and hygienic. 24*7 assistance is available at the clinic.
The only dental centre which is dedicated for smile designing by braces. Treatment by dental braces/teeth braces requires frequent visits for around an year, so one should be very careful on the place that one chooses to opt for such specialized care.
We at De-toto offer state of the art orthodontic treatment. Our orthodontists are available round the clock to provide any assistance that one may need. Patients are given ample time to discuss their concerns before and during the treatment. All because we are passionate in giving you the best smile that you deserve.
At De-toto Dental and Braces centre we offer all varieties of dental braces that are currently available. Your orthodontist is the best person to help you choose the type of braces that are best suited for you. Dental braces are broadly of the following types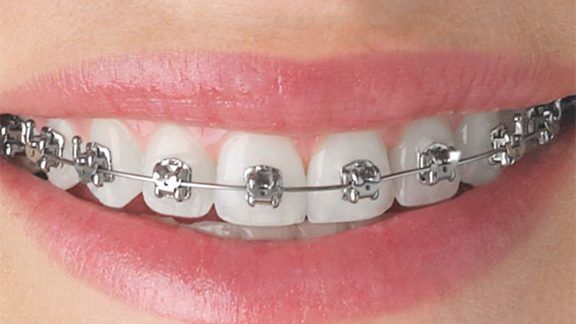 Most commonly used and highly efficient, you may choose these braces if you are not much concerned about the metallic visibility of metal brackets or wires. Since it is most economical many people prefer these braces. Available in conventional and self ligating types.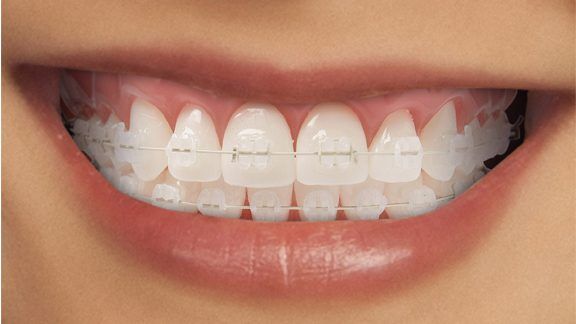 Equally efficient, these braces are best suited for people who want their braces to be less visible. Treatment time and results are same as metallic braces. Available in conventional and self ligating types.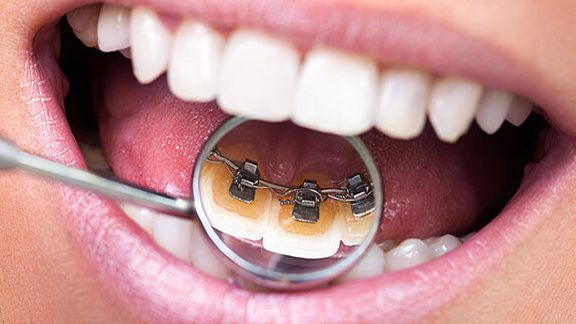 These braces are put on the back side (lingual side) of teeth. These braces have zero visibility and are best suited for people who don't want anyone to know that they are wearing braces.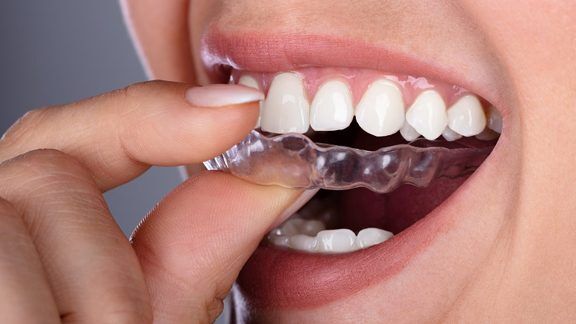 The latest trend in smile designing is by invisible aligners. These are colorless plastic plates that are worn by patients and gradually set the teeth in the right position. A great option for those who want zero visibility braces. The only drawback is that they are expensive than the other types of dental braces.
Metallic braces and tooth colored braces have further following subcategories:
*No elastic ties means less force and friction on teeth making braces journey more comfortable and more biologically sound.
*No elastic ties helps in maintain better oral hygiene.
*Better aesthetics since elastic ties become stained from food.
*Reduced treatment time by a couple of months due to less friction.
*May give better results due to more control over anchorage.
*Reduced chair time because of their in built self locking mechanism.
Do I need to get my teeth extracted for dental braces!!??
Not every case requires tooth removal but in case the teeth are highly overlapped of forwardly placed, one or two premolars might need to be removed to create space for other teeth to fit in properly.
Consider this example- suppose 10 chairs of a particular size can fit in a room of a particular size properly the following situations may arise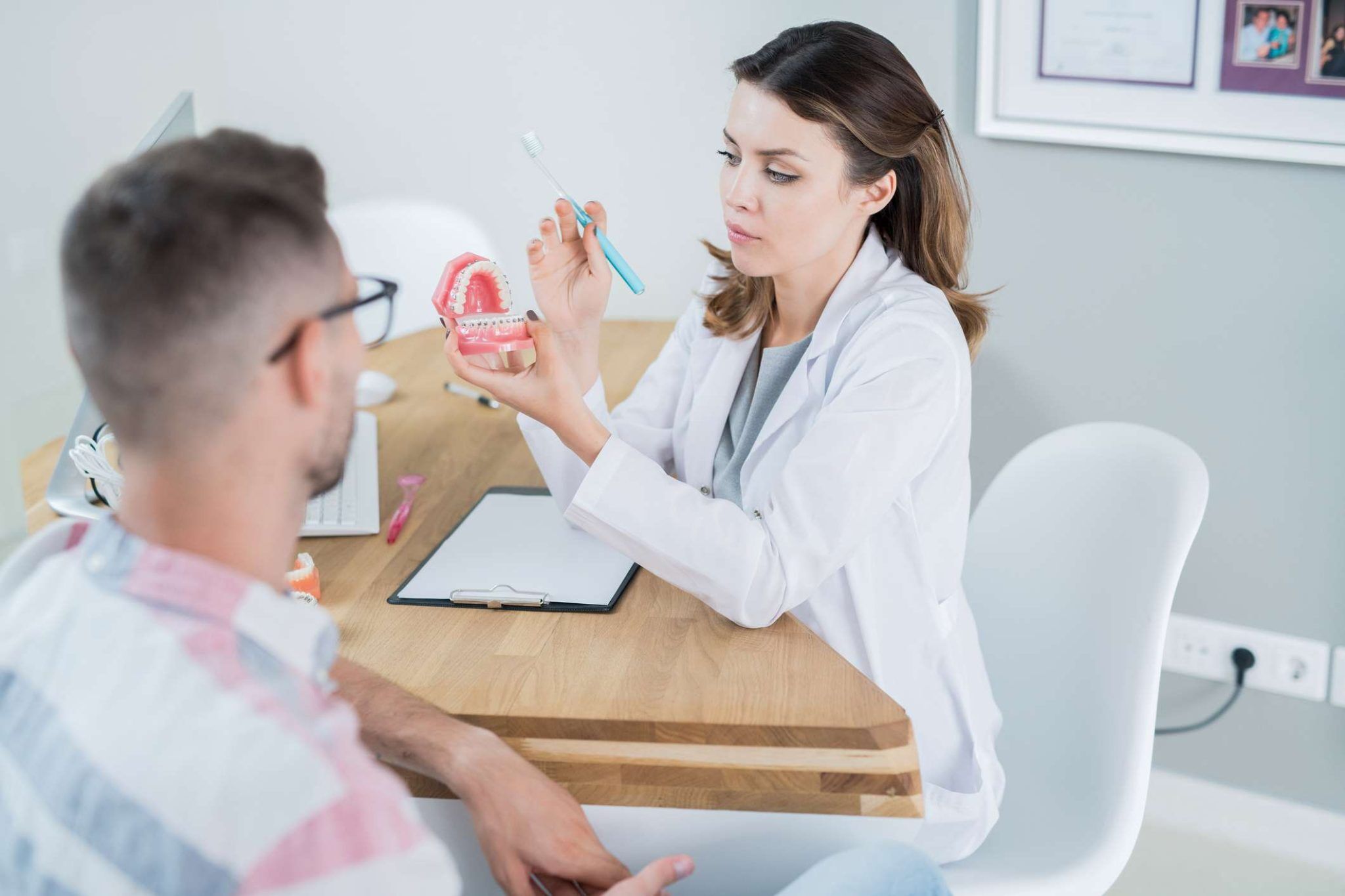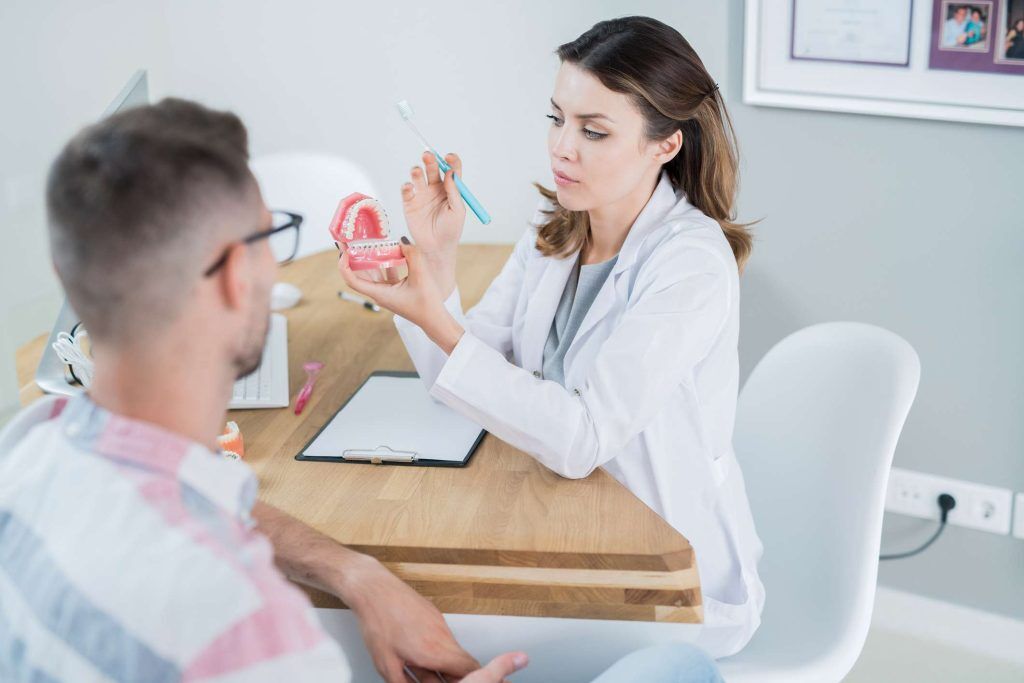 In all the above situation chairs can be properly aligned in the room only if few chairs are taken out of the room to 'create space'. Similarly if teeth size is larger for your mouth size or if number of teeth is more for the mouth size your teeth may become crowded overlapped or jutted out of mouth. In order to create space, a tooth or two may have to be pulled out (extraction).
Premolars are the best suited teeth for this purpose as they are not much used in chewing nor are visible from the front. Extraction for dental braces is a very safe procedure and has lot of scientific literature. Totally pain free, does not cause any eye sight weakness or any chewing difficulties.
Hidden Advantage Of Dental Braces !!
Most of the patients want proper alignment of their teeth to be done because it makes the smile look much more attractive. But do you know having that perfect and well aligned dentition also tremendously helps in maintaining oral hygiene, which means less of cavities and calculus around teeth and gums, which makes your oral cavity much more healthy! Teeth not in line can cause them to hit each other at wrong positions causing them to thin out and fracture. All these issues can be easily rectified if you have well aligned dentition.
After your teeth have been beautifully aligned and your braces have been removed you need to mandatorily wear 'retainers'. As the name suggests a retainer retains teeth into their place. Retainers are usually worn for 9-10 months after completion of braces treatment, since it takes this much time for bone and gums to firmly develop around teeth into their new positions. Retainers are also of various types. Your orthodontist can help you choose the type of retainers best suited for you. You don't need to visit your doctor after braces treatment gets over and you are on your retainers. Retainers are broadly of the following types: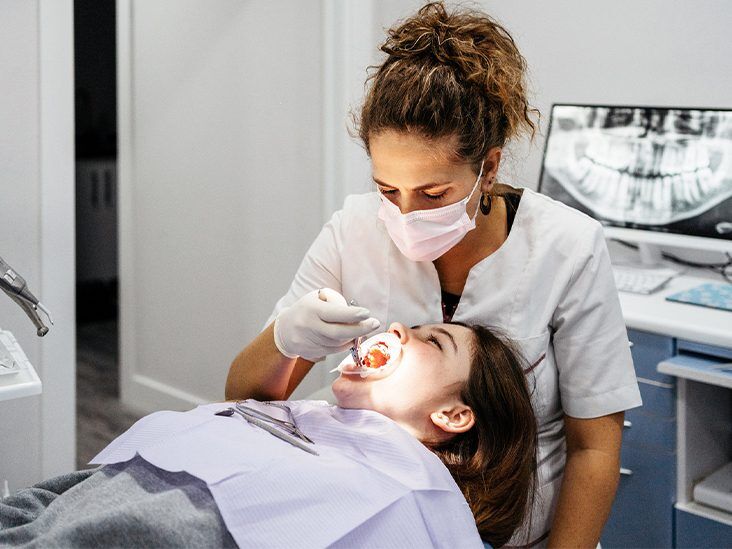 Cost of dental braces in Lucknow or teeth braces in Lucknow.
While every mouth is different braces treatment is highly customised. You may discuss with your doctor at De-toto the type of braces that you are looking for. Difference in cost is due to difference in material and technology incorporated in the brackets. Cost of braces at De-toto lies roughly in the following range:
| | | |
| --- | --- | --- |
| (A) | CONVENTIONAL | |
| 1 | Metal | Range 30,000 – 55,000 |
| 2 | Ceramic / Tooth Coloured | Range 40,000 – 60,000 |
| (B) | NEW AGE (SELF LIGATING) | |
| 1 | Metal | Range 50,000 – 75,000 |
| 2 | Ceramic/Tooth Coloured | Range 65,000 – 85,000 |
| 3 | Damon Metal | 75,000 Onwards |
| 4 | Demon Ceramic | 85,000 Onwards |
| (C) | ADVANCED | |
| 1 | Aligners Invisalign/R-Line Etc. | Range 1,00,000 – 3,50,000 |
| 2 | Lingual | 1,20,000 Onwards |
One should not get confused while selecting the type of braces. All braces give good results at the end of the treatment. As already discussed, difference in cost is due to difference in material and technology incorporated in the brackets. We offer braces treatment on easy installment payments. Discuss it with your doctor for further details.
About De toto Dental Clinic
At De-toto Dental Dr. Bhamri and his team are committed to creating a unique, healthy, and beautiful smile in a warm, patient-centered environment. It is our belief that orthodontist is more than just a dental practice, but it is about improving the confidence and health of our patients. We want to partner with you so that, we can work as a team, and create a bright, healthy smile that will last a lifetime. At De-toto Dental, your dental treatment is all about you! It is our goal to create an environment in which you are given individual attention from best Orthodontist in Lucknow, Dr. Bhamri all the steps of the road. And the rest of our team, are really invested in the beauty of your smile.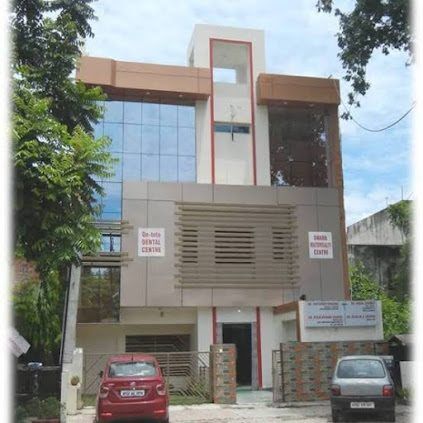 Why should I have orthodontist treatment?
What's the Best Age to Visit The Orthodontist?
If you want to improve the look and feel of your smile, then any age can be a good age to see a dentist. The American Association of Orthodontists recommends that children first visit a dentist when they are seven years old; However, orthopedic treatment is not limited to children and adolescents, with about 1 in 5 patients over the age of 21. Whether you are considering treatment yourself or a child, any time is a good time to visit a dentist. .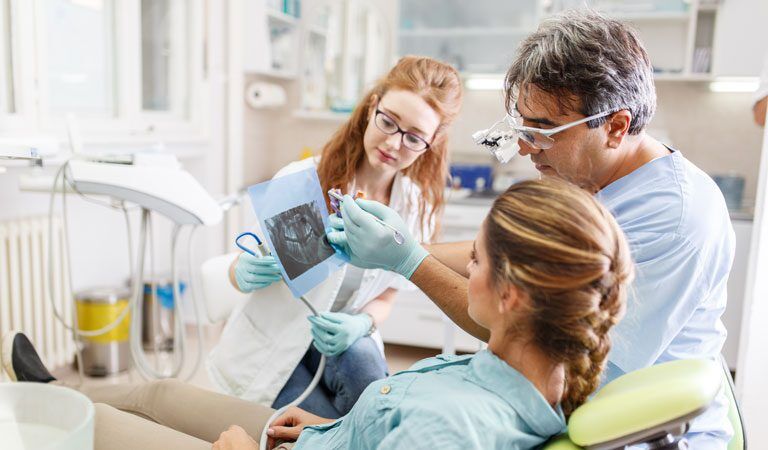 How Can I Take Care of My Teeth If I'm Wearing Braces or A Retainer?
FAQ On Orthodontist in lucknow